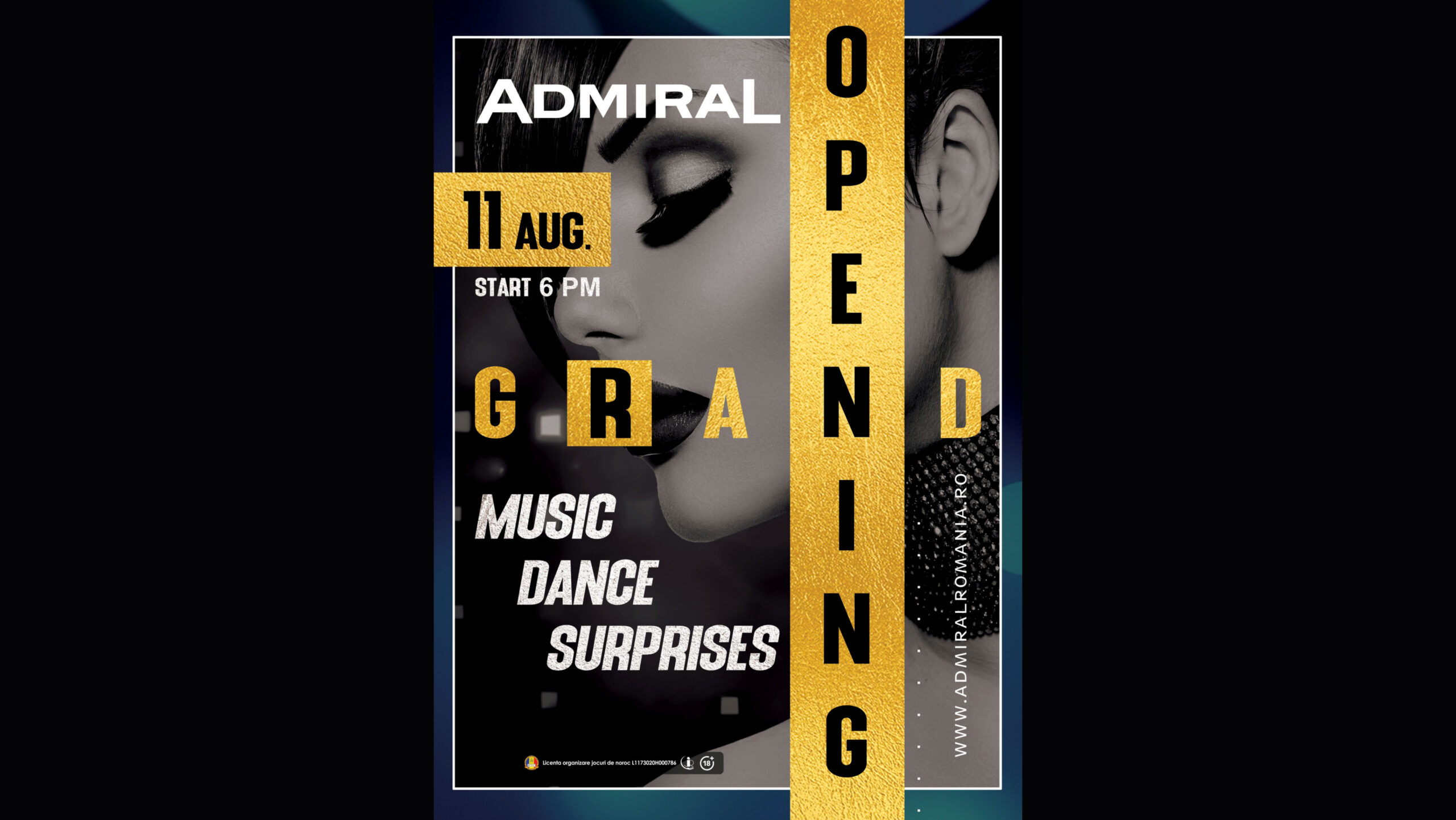 🎊 8 new gaming halls have opened their doors for you in Cluj
---
This summer we are in for some fun. And we do it the way we know best – with prizes, surprises, dancing and lots of good cheer.
Get ready to party, because on Friday, August 11th, starting at 6:00 p.m., we're giving you a date at the official opening parties of the newest ADMIRAL locations in the city.
We are waiting for you in a modern, spacious setting with the latest gaming equipment and attractive jackpots of up to 5,000 lei in each location to live the experience of winning at maximum odds!
On August 11th all roads lead to fun and winnings in the ADMIRAL gaming halls located in:
CLUJ TITULESCU – Str. Nicolae Titulescu, nr. 163, ap. 32;
CLUJ FLORA – Calea Florești nr. 75A, ap. 24A;
CLUJ AUREL VLAICU – Str. Aurel Vlaicu, nr. 3;
CLUJ HOREA – Str. Piața Gării, nr. 2-3;
FLOREȘTI – Str. Eroilor, nr. 23, parter, sc. 2, ap. 16;
CLUJ DUNĂRII – Str. Dunării, nr. 22;
CLUJ IZLAZULUI – Str. Izlazului, nr. 4;
CLUJ ARGEȘ – Str. Argeș FN, ghereta nr. 13.