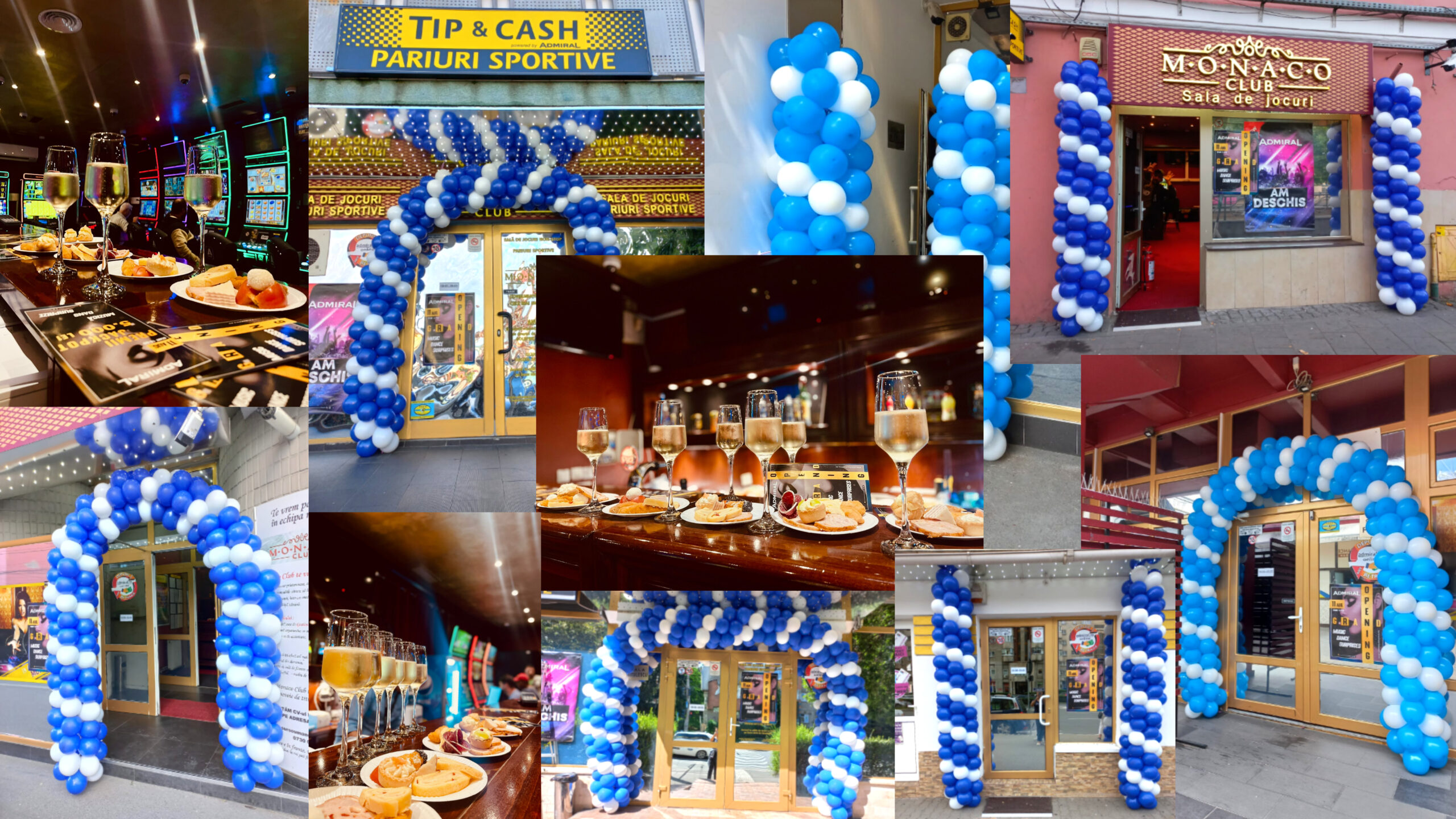 🎊 On august 11th, we've partied in Cluj as we know better – with prizes and lots of fun
---
Quiet and dynamic, the capital of Transylvania enjoys 8 new modern ADMIRAL gaming halls where you can have fun, relax and socialize with friends or other enthusiasts.
With great pomp and good cheer, on Friday August 11th, the inauguration parties of the 8 locations took place.
In each gaming hall, guests could enjoy happy hour jackpots of up to 5,000 lei, enjoy selected snacks, champagne and lots of fun.
The pleasant atmosphere, the prizes, the festive food and drinks were enjoyed to the fullest by the guests while they tested the newest gaming equipment with which the ADMIRAL locations in Cluj are equipped.
The energy of the guests and the dynamism of the game mix blended perfectly, and the venue staff made their experience even more enjoyable by the professionalism with which they approach each situation.
From now on, all roads lead to fun and winnings in ADMIRAL gaming halls located in:
CLUJ TITULESCU – Str. Nicolae Titulescu, nr. 163, ap. 32;
CLUJ FLORA – Calea Florești nr. 75A, ap. 24A;
CLUJ AUREL VLAICU – Str. Aurel Vlaicu, nr. 3;
CLUJ HOREA – Str. Piața Gării, nr. 2-3;
FLOREȘTI – Str. Eroilor, nr. 23, parter, sc. 2, ap. 16;
CLUJ DUNĂRII – Str. Dunării, nr. 22;
CLUJ IZLAZULUI – Str. Izlazului, nr. 4;
CLUJ ARGEȘ – Str. Argeș FN, ghereta nr. 13.