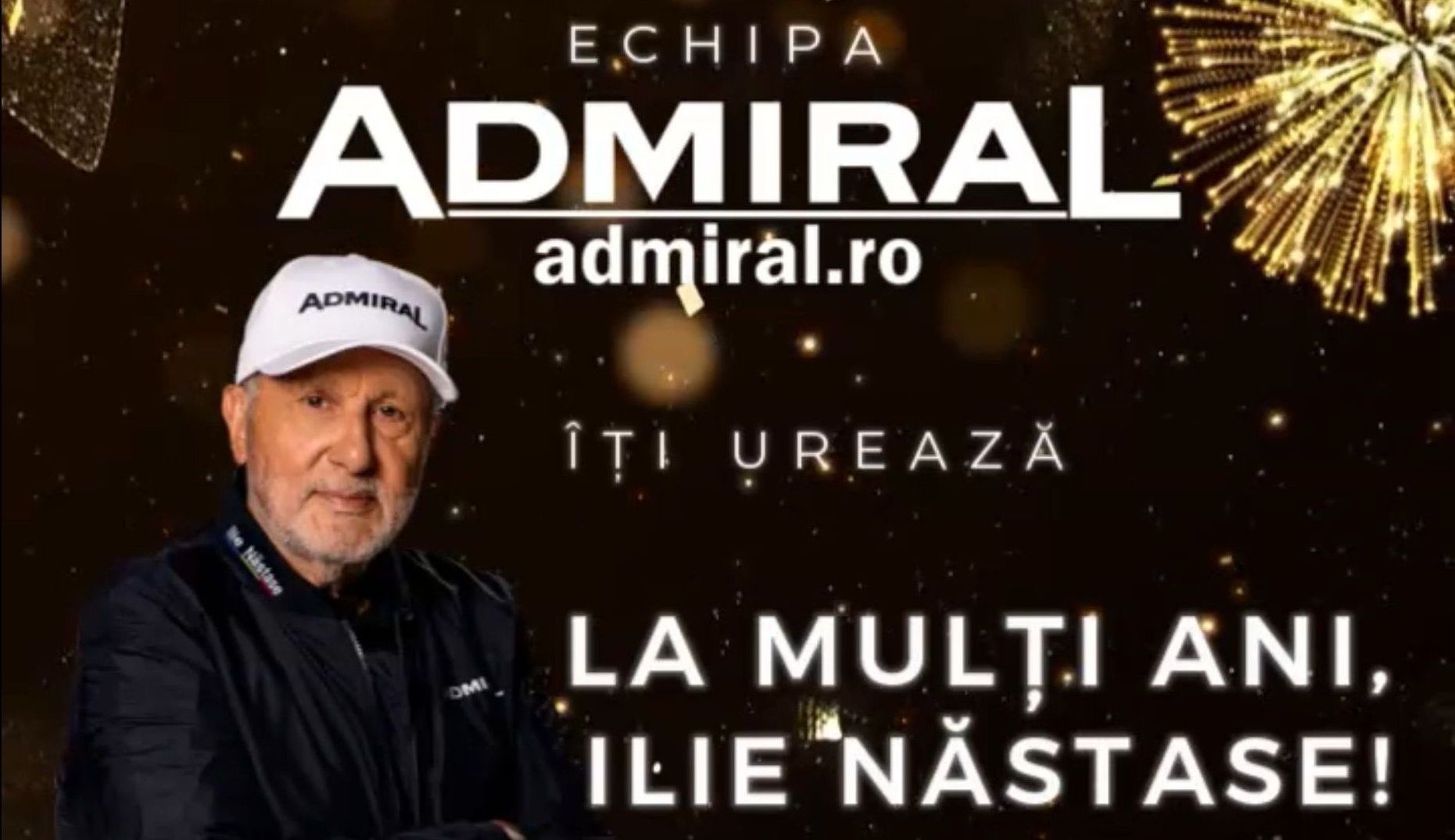 Today, on a special day, we inaugurated a museum-type showcase, in honor of Ilie Năstase, on the occasion of his birthday
---
We have the special pleasure to announce a new surprise, prepared in honor of the legendary tennis champion's birthday, Ilie Năstase. On this special occasion, we inaugurated a museum-type showcase, where all passers-by will be able to admire precious exhibits from the extraordinary career of the world champion.
One year after signing the contract with Ilie Năstase as ADMIRAL brand ambassador, the showcase was set up at the ADMIRAL ADAM gaming hall, located next to the Palace Hall, in a central area of ​​the Capital, heavily trafficked and frequented by tourists from all over the world.
The original objects were exposed so that they could be seen from outside the gaming hall, and the collection includes: Davis Cup Romania – Italy (1972), two Adidas – Ilie Năstase tennis rackets from the period 1774 – 1980, tennis balls from the collections different, with the holographic autograph; a complete Adidas Ventex kit, worn between 1974 and 1979 (t-shirt, shorts), Adidas-Ilie Năstase limited edition shoes, but also collection posters with autographs, which mark historical moments in his career. The small museum will be able to be admired non-stop and free of charge, for a period of at least 6 months, by all fans of the champion Ilie Năstase, but also by the curious, regardless of age, as access to the game room is not required.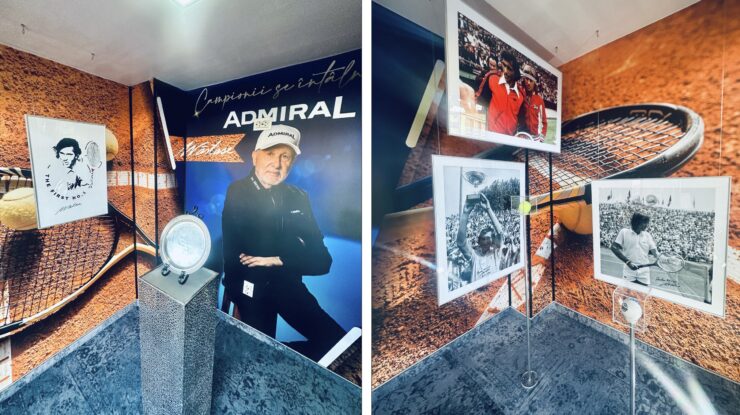 "This surprise makes me extremely happy and fills a void in my soul. I see my house full of trophies and memories every morning. I want my audience to enjoy them. All I want now is to inspire the younger generations towards excellence, discipline and responsibility and I am honored to have taken a step in that direction. I am turning a beautiful figure, 77 years old; the number 7 is known as a lucky number – therefore, may everything that follows be with magic, inspiration and joy, for each of us", declared Ilie Năstase, as soon as he learned the news.
In addition, to celebrate with the champion's fans, we have prepared anniversary videos that will run on July 19, in the main cities of the country, as well as a van with an emotional message, which will travel on a route in the Capital, to news and mark the legendary champion's birthday.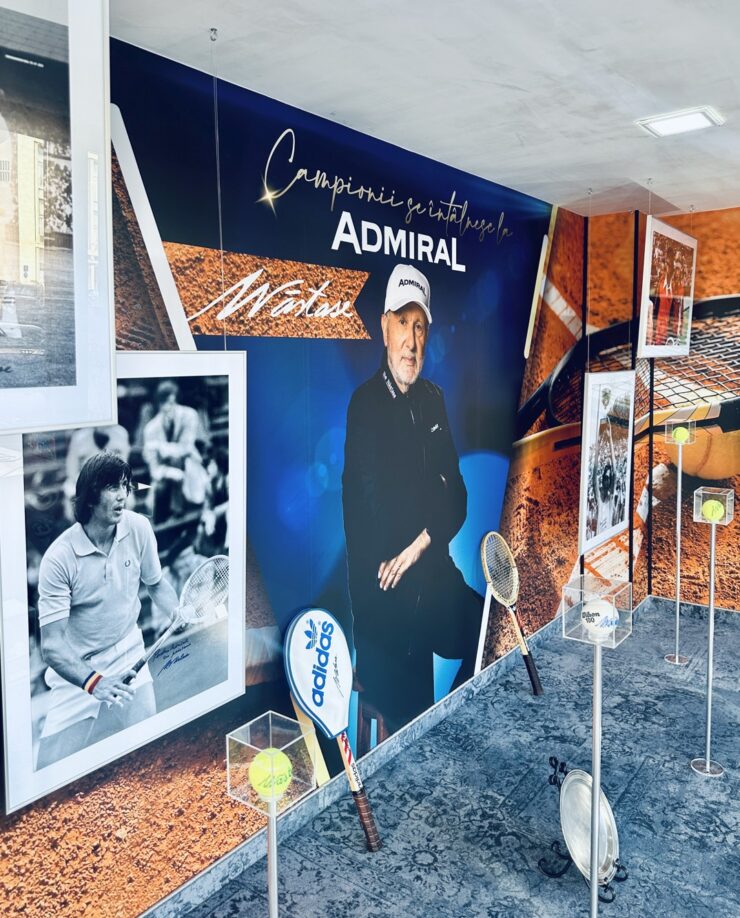 Ilie Năstase's winning spirit has always been admired and perfectly complements the values ​​of the ADMIRAL brand, which aims to support the values ​​of Romanian sport and responsible play.
The partnership between ADMIRAL and Ilie Năstase was signed on July 19, 2022 and covers both the land-based system, the physical gaming rooms and the online platform, reflecting the synergy between the two entities. Thus, ADMIRAL customers benefit from a complete experience, at the highest and safest level of quality, regardless of their gaming preferences.